Within the walls of our dormitory lies more than just steel and concrete - here lies life and community.
In our exclusive residential complex with 39 family apartments and 40 shared rooms, families and children are warmly welcomed. The spacious units offer approximately 61m² of living space, two bedrooms, a spacious living and dining area, a well-equipped kitchenette or separate kitchen, and a modern bathroom. Each unit has a private terrace or a portion of the idyllic courtyard and a practical basement storage. The proximity to the university (10 minutes) and the expansion area (bike path in 5 minutes) makes this residential complex particularly attractive. Parking spaces are available.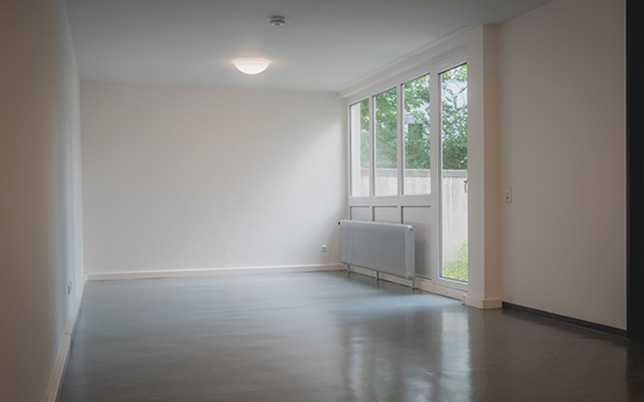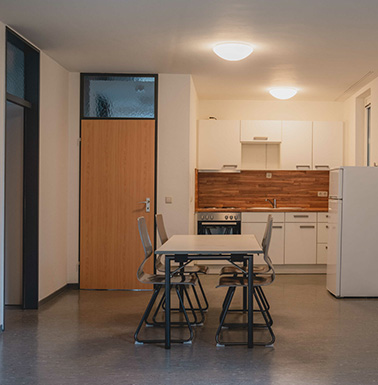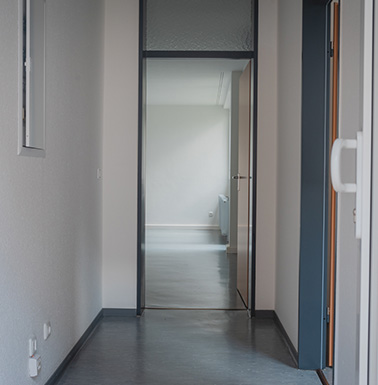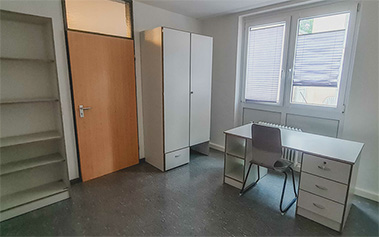 Summer festival
At the end of the summer semester, there is a barbecue party for all residents of Farü, featuring a buffet, music, and an opportunity to get to meet each other.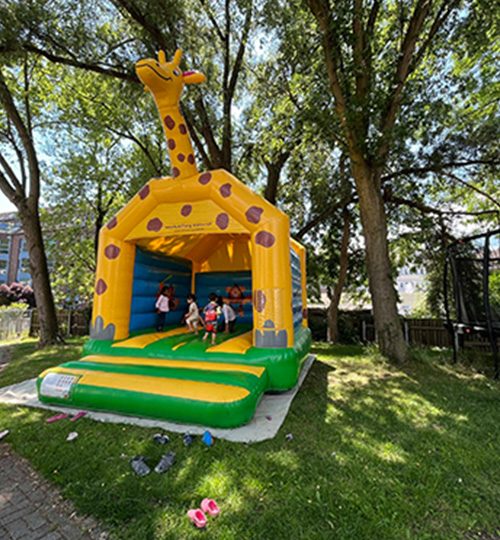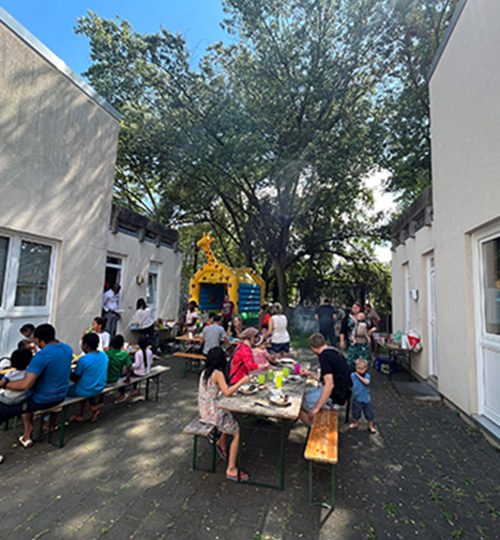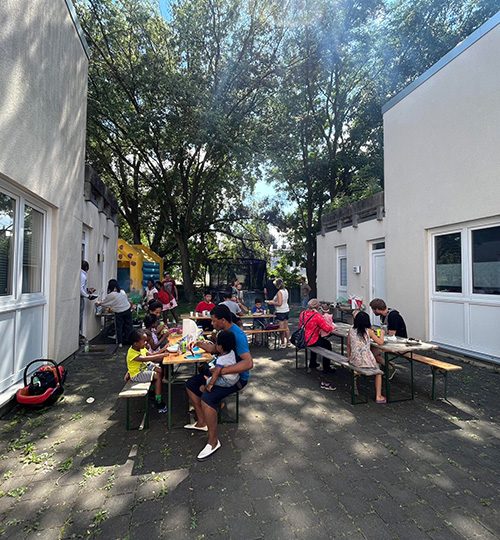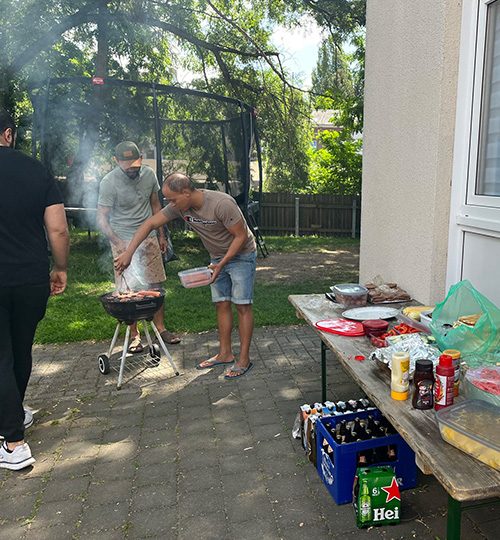 decluttering
We occasionally organize cleanup drives where we go through the basement and sort out abandoned bicycles and strollers. These items are then auctioned off at an affordable price on a specific day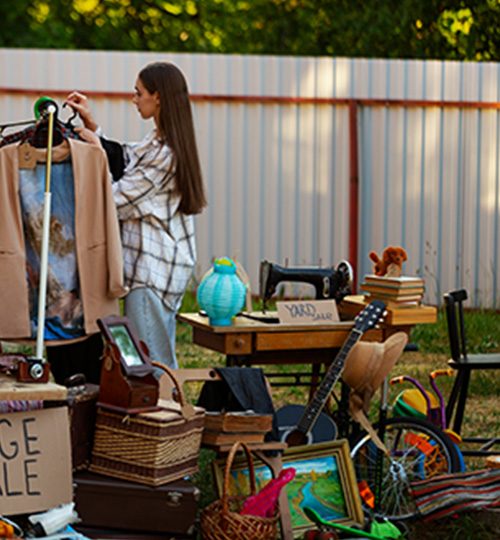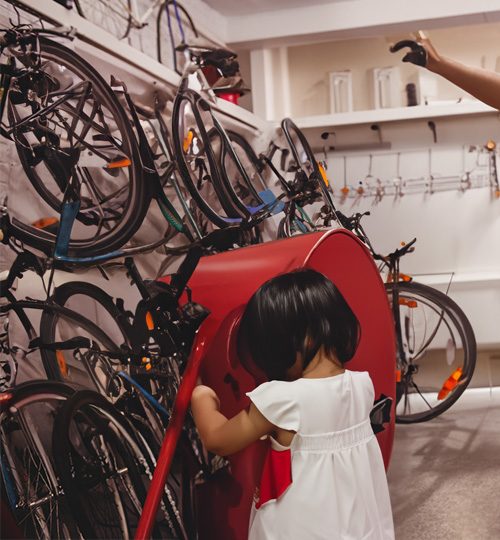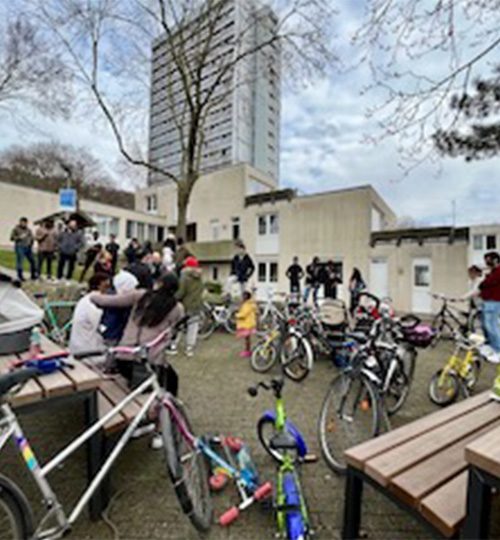 Trees and green spaces everywhere
After spending enough time indoors, you can simply head outside. The area is abundant with greenery and is perfect for enjoying sunny moments away from the typical Aachen rainy weather.
Right next to it is the Lousberg, ideal for outdoor activities. The Lousberg Park is also worth a visit, providing a relaxed environment with plenty of greenery
We are a diverse working group that, through our diligent members, enhances community life. Our goal is to support residents, whether it's with technical questions or everyday activities like laundry, tool borrowing, and gardening. We warmly welcome newcomers and strive for a beautiful and well-maintained community environment.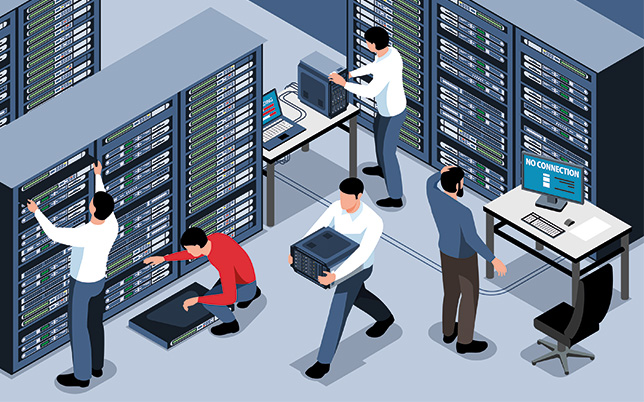 Network-AG
We handle general IT issues and promote an efficient, connected community.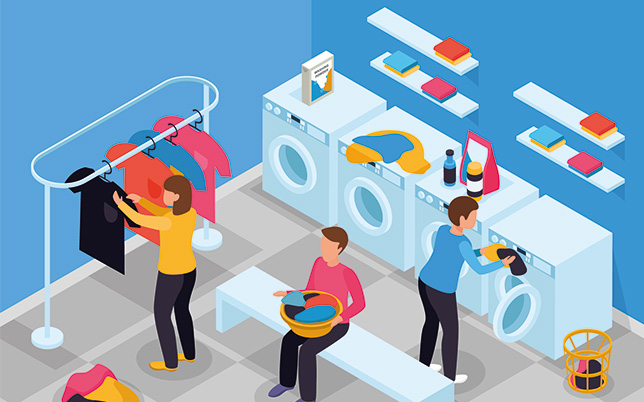 Wash-AG
The Laundry Working Group offers a convenient laundry service that saves residents time and effort.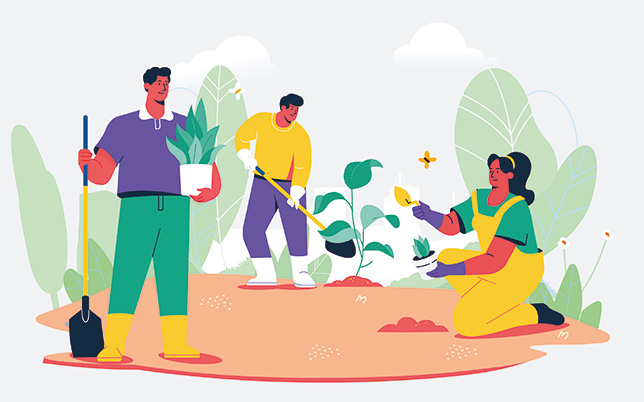 Gardening-AG
The Gardening Group tends to our surroundings for a beautiful, green, and well-maintained area.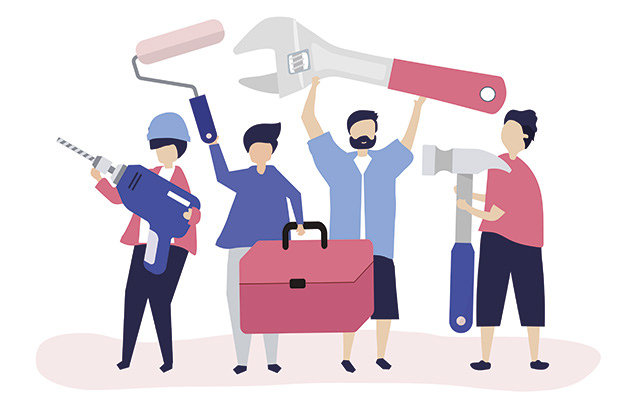 Tool-AG
The Tool Working Group provides tool rental for various practical tasks within the community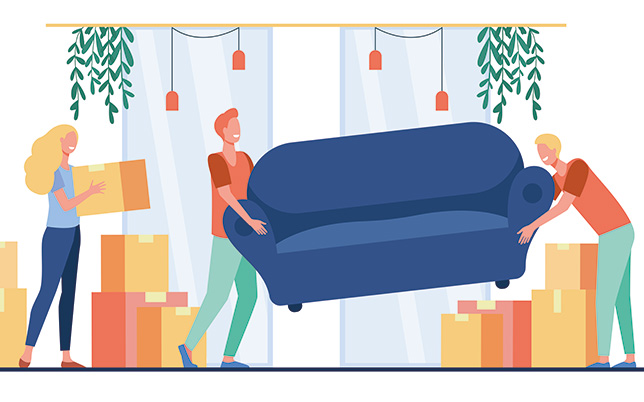 Removal-AG
The Moving Working Group assists new residents with moving in and settling down to ease their transition.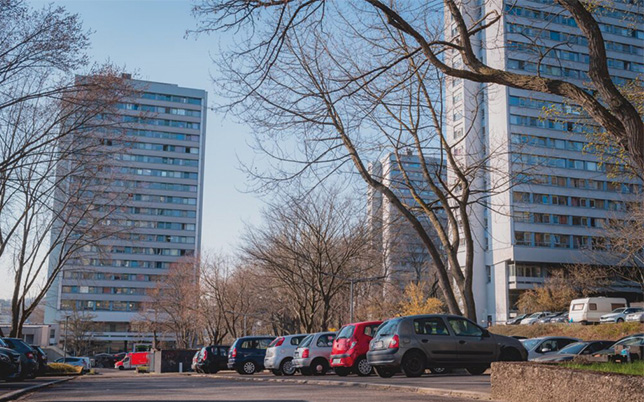 External AG
Learn about the communities and activities taking place in the towers near us
For your move-in, a application through the Student Services application portal is sufficient. Click on the large button to go there directly.